Dean Academic Message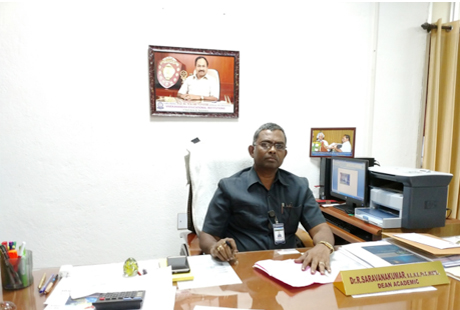 Dr.R.Saravanakumar, M.E., Ph.D
Dean – Academic
Vivekanandha College of Technology for Women
As the Dean-Academic of Vivekanandha College of Technology for Women, I am delighted to meet you through our website.
"You can teach a student a lesson for a day; but if you can teach him to learn by creating curiosity, he will continue the learning process as long as he lives" said Clay P. Bedford. Here at VCTW, with our experienced and knowledgeable faculty I believe that we not only teach subjects related to studies but go beyond igniting a spark of curiosity for the lifelong learning. The young minds are moulded in our institution to become future technocrats and entrepreneurs. Our management is promised to empower the girls as the future leaders of India.
"Change is the end result of all true learning."
I welcome you all to be a part of that change.