PG Courses
CSE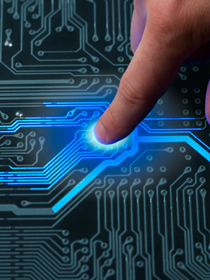 M.E. Computer Science and Engineering
About the Department
The Department of Computer Science & Engineering at Vivekanandha College of Technology for Women was established in 2009 under the aegis of Angammal Educational Trust whose members have had consummate experience in the fields of women's education.
It offers a 2 years M.E. (Computer Science and Engineering) programme and commenced in the year 2012 with an intake of 18 seats.
Mission
To provide students with a broad and exceptional education that prepares them to excel in their professions and to become creative leaders in an increasingly complex world and to create a better future for all people through the application of innovative ideas and resources.
Vision
Graduating students who are well educated in technical knowledge, with solid communication and teamwork skills, who can compete successfully in the global business world.
Contact Us
Head of the Department,
Department of Computer Science and Engineering,
Vivekanandha College of Technology For Women,
Elayampalayam,
Tiruchengode - 637205

M : +91 99941 44286
E : vctwcse@gmail.com
Academics
UG Courses
PG Courses
Calendar
Exam Cell