UG Courses
CSE
ECE
EEE
Information Technology
CIVIL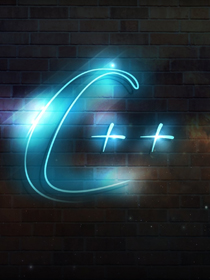 B.E. Computer Science and Engineering
About the Department
The Department of Computer Science & Engineering at Vivekanandha College of Technology for Women was established in 2009 under the aegis of Angammal Educational Trust whose members have had consummate experience in the fields of women's education. It offers a 4 years B.E (Computer Science & Engineering) programme and 2 years M.E. (Computer Science and Engineering) programme. The Branch of Computer Science and Engineering deals with design, implementation, management of information system of both software and hardware process. Computer Science is the scientific and practical approach to computation and its applications. It deals with the design and development of new software and hardware parts of computer. It relate to the skills, knowledge and behavior. The main focus of the department is to produce graduates & post graduates with strong fundamentals in Computer Science and Engineering domain. The course is an outcome based structured to help students to achieve this goal. The department covers all areas of computer science and can embrace the importance of computer science as a key skill for virtually all sciences. The department has a strong R & D culture. The department can also take on the central role of computer science research and development. The undergraduate programme started with an intake of 60 seats in 2009 and was increased to 120 seats in 2012 . The post graduate programme commenced in the year 2012 with an intake of 18 seats.
Mission
To provide students with a broad and exceptional education that prepares them to excel in their professions and to become creative leaders in an increasingly complex world and to create a better future for all people through the application of innovative ideas and resources.
Vision
Graduating students who are well educated in technical knowledge, with solid communication and teamwork skills, who can compete successfully in the global business world.
Quality Policy
To be a leading institution in providing excellent education by dedicated and competent faculty and thereby develop a platform for enhancing employment opportunities to the students and contribute for the development of the nation.
Academics
UG Courses
PG Courses
Calendar
Exam Cell