UG Courses
CSE
ECE
EEE
Information Technology
CIVIL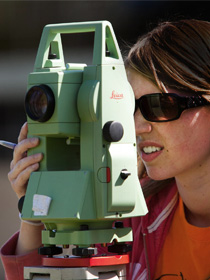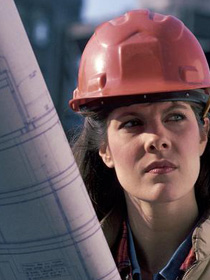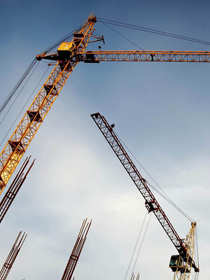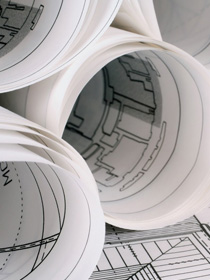 BE - Civil Engineering
About the Department
The Department of Civil Engineering at Vivekanandha College of Technology for Women embodies the tradition of excellence as a leader in education. It was established in 2009 under the aegis of Angammal Educational Trust whose members have had consummate experience in the fields of women's education. It offers a 4 year degree course in B.E - Civil Engineering apart from other courses. The undergraduate programme started with an intake of 60 seats in 2010 and was increased to 120 in 2011.
Civil Engineering is about community service, development, and improvement - the planning, design, construction, and operation of facilities essential to modern life, ranging from transit systems to offshore structures to space satellites. Civil Engineering is progressing at a fast pace along with other technologies in order to fulfill the infrastructure demands in India. Civil Engineering has a significant role in the life of every human being, though one may not truly sense its importance in our daily routine. The function of Civil Engineering commences with the start of the day when we take a shower, since the water is delivered through a water supply system including a well designed network of pipes, water treatment plant and other numerous associated services. The network of roads on which we drive while proceeding to school or work, the huge structural bridges we come across and the tall buildings where we work, all have been designed and constructed by Civil Engineers. Even the benefits of electricity we use are available to us through the contribution of Civil Engineers who constructed the towers for the transmission lines. In fact, no sphere of life may be identified that does not include the contribution of Civil Engineering.
The field of Civil Engineering aims to promote society by scientific means by which to achieve 'coexistence of humanity and nature', 'conservation of biodiversity' and 'maintenance of healthy ecosystems'.
Vision
To become a recognized leader in providing Civil Engineering education, understanding the underlying science and engineering practice in construction. By taking full advantage of our medium size, numerous multidisciplinary research projects, and close faculty/student interactions, the department of Civil Engineering provides a unique learning experience and practical field exposure.
Mission
We empower our students to gain technical knowledge, practical exposure and management skills needed for leadership. The mission of the Department of Civil Engineering is to develop highly competent professionals, preparing them for performing innovations in the field of Civil Engineering. The Department is dedicated to provide a dynamic learning environment that emphasizes open-ended design, problem-solving skills, team work, communication, and leadership skills.
We conduct research that advances our ability to:
Plan, design, construct, and operate society's infrastructure
Design and optimize the usage of materials achieving desired properties
Sustain natural and engineered environmental systems
We offer an exceptional curriculum including in-depth coverage in four technical sub- disciplines of Civil Engineering: Structural Engineering, Geotechnical Engineering, Transportation Engineering and Water Resources Engineering, as well as broad coverage in: Computer Aided Design, Construction Management, Environmental Engineering, Surveying and Disaster Mitigation and Management.
Faculty
The Department has dedicated and specialized team of faculty in different disciplines of Civil Engineering with rich experience in academics, industry and research. It has been instrumental in guiding Civil Engineering Graduates to capture leading appointments in Construction Sectors through providing great source of knowledge in every Sub-disciplines of Civil Engineering and practical field exposure. In addition to the above, the faculty members' posses essential attributes of being a good mentor to students.
Laboratories
Department laboratories (Concrete & Highway Engineering laboratory, Hydraulic laboratory, Surveying laboratory, Soil Mechanics laboratory, Environmental Engineering laboratory, Strength of Materials laboratory, Computer Aided Designing and Drafting laboratory etc.) are available at the Vivekanandha College of Technology for Women Campus for conducting practical courses. The department further provides facilities for site visits, survey camps to acquire skills by observing live projects. Multimedia presentation resources available to faculty members include a desktop computer, Data/Video projector, Color Laser printer and scanner.