UG Courses
CSE
ECE
EEE
Information Technology
CIVIL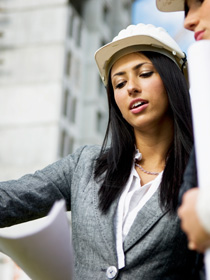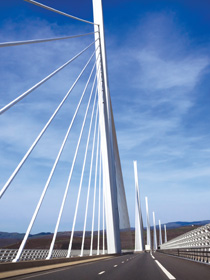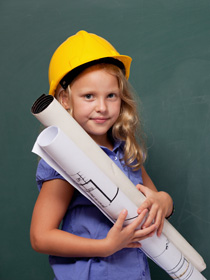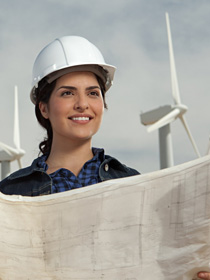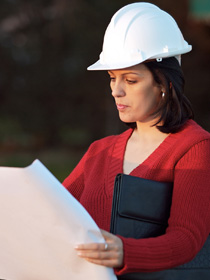 BE - Civil Engineering
Events
One Day Workshop on Disaster Management held at 21.08.2017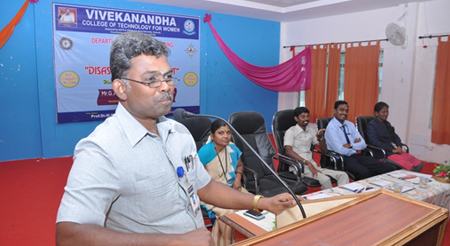 The Vice Principal cum Head of the department Civil Dr.D.VIJAYALAKSHMI, M.E., Ph.D., welcomed the gatherings. Dr.R.SARAVANAKUMAR, M.E., Ph.D., Dean-Academic, VCTW delivered the special address. Mrs.A.TAMILMANI Associate Professor, Department of Civil engineering introduced the Chief Guest with his achievement and awareness programme so far conducted. In the morning Session Chief Guest Mr.G.ARUMUGAM., M.Com. M.Sc (Psycology).,B.Ed., M.Phill., DDM (New Delhi),Training officer, Southern Region, International Disaster Management, Govt.of Tamilnadu, delivered a speech about the types of Disaster both Natural and Artificial Disasters like flood, Tsunami, Earthquakes, Landslides,Gas Leakages (MIC) and how to give first aid to the affected persons and save their lives. He demonstrated about the same with the students. In the afternoon Session, he conducted a demo class how to extinguish the fire and save the lives when a building is affected by a disaster like fire or flood.
Mr.T.Jaganath, Assistant Professor, Department of Civil Engineering delivered the vote of thanks. The programme was ended with National Anthem.
Guest Lecture on Structural Dynamics & Earthquake Engineering – 28.07.17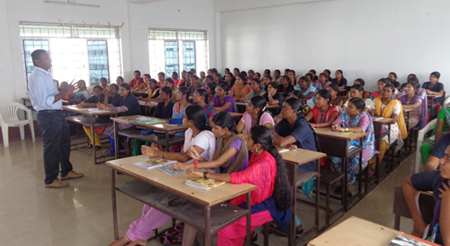 The Department of Civil Engineering has conducted Guest Lecture on the topic of "STRUCTURAL DYNAMICS & EARTHQUAKE ENGINEERING". It was held on 28.07.2017 at 2.00 pm in IV year Civil class room. Dr.D.Vijayalakshmi, M.E.Ph.D., (Head of the Department & Vice Principal) welcomed the Chief Guest Dr.T.PALANISAMY., M.E, Ph.D., Professor & Head of the Department of Architecture, I.K Gujral Punjab Technical University, Punjab. Dr.KCK.Vijayakumar., M.E.Ph.D., (Principal) delivered the special address and Dr.R.Saravanakumar, (Dean/Academic) felicitated the gathering.
An interesting and interactive lecture focused the students to understand the Basics of Structural Dynamics and Idealization of the Structure with real life examples. He also explained about Degrees of Freedom and D'Alermrtz Principle and he shared his ideas for preparing UPSC and GATE exams. Finally the session ended up with vote of thanks delivered by T.Jaganath AP/Civil.
Guest Lecture on Application of Hollow Clay Tiles for Energy Efficient Buildings – 27.07.17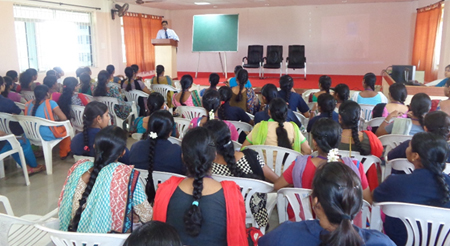 The Department of Civil Engineering has conducted Guest Lecture on the topic of "APPLICATION OF HOLLOW CLAY TILES FOR ENERGY EFFICIENT BUILDINGS". It was held on 27.07.2017 at 10.00 a.m in EEE seminar hall. Dr.D.Vijayalakshmi, M.E.Ph.D., (Head of the Department & Vice Principal) welcomed The Chief Guest Dr.KCK.Vijayakumar., M.E.Ph.D., (Principal) Vivekananda College Of Technology For Women and Dr.R.Saravanakumar., (Dean/Academic) felicitated the gathering.
A session made the students to understand the new concept, wherein Hollow Clay Tiles (HCT) laid RCC roof instead of Weathering Course. The transient heat transmission across various types of roof structures for typical Indian climatic conditions has been discussed elaborately.
He also explained about the energy efficient and the best alternative technique, when air is allowed to flow through the hollow passages, the air flow is found to take care of all variations in the outside climate and solar radiation, thus providing almost uniform roof bottom surface temperature. Finally, the session ended up with vote of thanks delivered by T.Jaganath AP/CIVIL.
Inaugural Function Denics' 17
The inaugural function of Civil Engineering association "DENICS 17" was conducted on 07.07.2017 at Seminar Hall A/C of Vivekanandha College of Technology for women. The function started at 10.00 am with the prayer song by Ms.Dhanushya and Ms Monisha of IV year Civil Engineering followed by lighting of kuthuvilakku by the Chief guest Mr.S.Rathinavel ,Chief Engineering Manager, L&T, Chennai.. Dr.R,SaravanaKumar Dean of VCTW welcomed the gatherings. Prof.Dr.M.Karunanithi, B.Pharm.M.S, Ph.D, D.Litt. Chairman & Secretary, Vivekanandha Educational Institutions preside over the function. Dr.KCK.Vijayakumar, Principal, Vivekanandha College of Technology for women delivered the special address. The Head of the Department and Vice Principal Dr.D.Vijayalakshmi of Civil Department introduced the office bearers. The Association incharge, Mr.T.Jaganath, Assistant Professor of Civil Engineering Department introduced the Chief Guest.
Two Days Workshop on STADDPRO Software on 24 & 25 February 2017
The Two days workshop on STADDPRO Software was held on 24 & 25 February 2017 at VCTW A/C Seminar Hall. The chief guest Mr.V.Manoj , MASS Academy addressed the gathering and interacted the students about the real time expectation of various companies from students. He discussed the importance of software skills AUTOCAD, STADDPRO, ANSYS, PRIMEVERA. The session was most interactive with the students.
One Day Faculty Seminar on 06-01-2017
One day Faculty Seminar was organized by Department of Civil Engineering at VCTW Seminar hall A/C on January 01, 2017. The Chief Guest Dr.S.Muralidharan., HoD/Mech,Thiyagaraja college of Engineering,Madurai addressed the gathering about facing challenges in career with motivational thoughts. He gave the guidelines about approaching Seminar Grants, TNSCST Project Proposals, CSIR Project Proposals.
"Guest Lecture" - 19.09.2016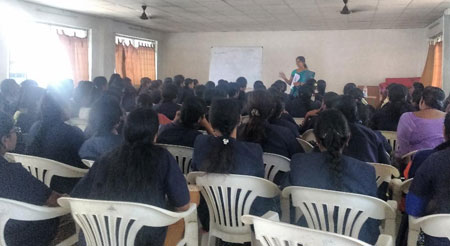 The Department of Civil Engineering conducted Guest lecture on Structural Analysis on 19th September 2016. Ms. S. Sharmila, Civil Engineering, Kongu Engineering College, Erode presided over the function. She gave an outline of important topics in Structural Analysis. She also briefed the students about the practical applications faced by the Civil Engineers in the field.
"FIELD VISIT" Visit to SPB Colony – Flyover Construction - 18.08.2016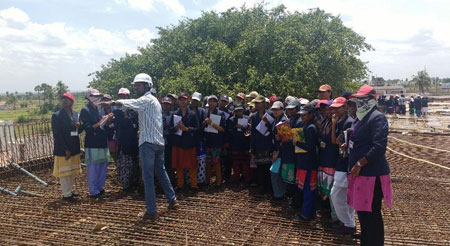 Industrial visit is at SPB colony to visit the flyover construction which is going on. Initially they had given a lecture about the sequence of steps involved in construction of a bridge. And gained knowledge about different types of footing, criteria for choosing the particular type of foundations, the action of capping beam, pedestal, elastomeric bearing, etc., and had an opportunity to view the arrangement of reinforcement in structural elements. The Chief Engineer explained about us about the load transfer mechanism from vehicle to the ground through different components of flyover.
Workshop on "MS PROJECT"
Mr. Suresh Anand Addressing the audience – 11.08.2016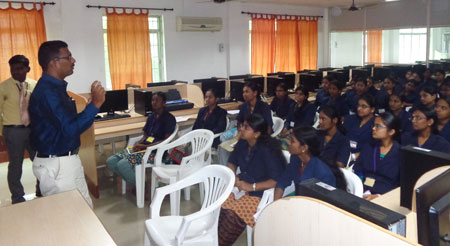 Mr. Suresh Anand started his presentation on MS Project after the introduction about the various construction activities, Scheduling aspects, Project Planning, Critical path methods etc,. He also discusses the features available in MS Project which are introduced in the latest version of the software. He took an example of a construction project and demonstrated it lively using MS Project for Planning, Scheduling, Assigning Resources, and Cost incurred etc., and then the students practiced the software in CADD lab by taking a new construction project under his guidance. The queries raised during the training class were answered by him.
Roles for Women in Civil Engineering (Denics '16)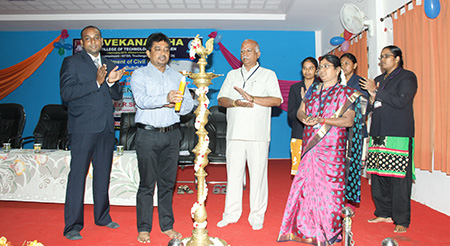 The Chief Guest Mr. R Sivalingam in his Inaugural address appreciated the students for attending the function in proper dress code which signifies the Tamil Culture. He mentioned about the various opportunities for women in the construction field. He also pointed out how to become a good Civil Engineer which demands self marketing. Discussions were made about various Softwares that are currently used in the field of Civil Engineering. He shared with the students the various ideas about how to perform in an interview. In the interaction session he answered the queries of students.
ASSOCIATION ACTIVITY (2015-2016) Odd Semester
NAME OF THE FUNCTION
DATE
RESOURCE PERSON/PLACE
Inauguration of Civil Association Denics'15
12.08.15
Mr. M.Parivallal, M.E.,
Director,
DMW Infrastructure pvt ltd,
Perundurai.
List of Conference /Seminar/FDP/Work Shop Organized
DATE
NAME OF THE EVENTS
THEME OF THE EVENTS
CHIEF GUEST / RESOURCE PERSON
NO.OF STUDENTS PARTICIPATED
13/08/2014 & FN
SEMINAR
1. EARTHQUAKE ENGINEERING AND STRUCTURAL DYNAMICS
2.GOVERNMENT JOB OPPURTUNITIES
Mrs.S.KAVITHA M.E.,
ASSISTANT ENGINEER, HIGHWAYS DEPARTMENT, TIRUPUR.
122
List of Guest Lecture Organized
DATE
TITLE/THEME
NAME /ADDRESS/PH.NO/EMAIL/IP OF RESOURCE PERSON
10/09/2014 & FN
HUMAN RIGHTS AWARENESS
JCI. SEN. R.S.PRABHU,
JCI NATIONAL TRAINER, ERODE.
12/09/2014 & FN
MOTIVATIONAL PROGRAMME ON TOPIC "UNITE TO IMPACT"
1. Mr. A. KRISHNAN, B.A.B.L., PRESIDENT, CONSUMER FORUM, ERODE.
2. Mrs. B. SAVITHA, M.A.M.L., ADVOCATE, ERODE.
29/01/2015 & FN
MOTIVATIONAL PROGRAMME ON TOPIC "GOOD TO GREAT"
Mr. JC.HGF.MOHAMMED IMRAN, NATIONAL TRAINER – JCI.
Structural Dynamics & Earthquake Engineering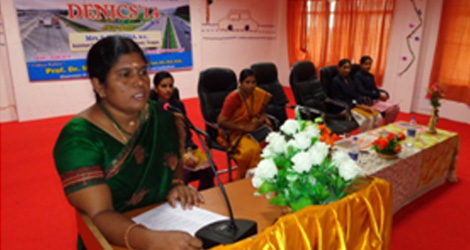 The response of structures subjected to a variety of dynamic loads such as wind and seismic loads is investigated both experimentally and numerically. The response of Reinforced Concrete and Steel Structures loaded beyond their elastic limit as expected under severe seismic loads are also studied. Innovative self-centering steel structures which offer a performance superior to traditional construction techniques are currently being developed.
New high-performance protective systems such as visco-elastic, hysteretic and viscous dampers as well as base isolation systems that offer enhanced protection to structures subjected to dynamic loads are also being studied.
Human Rights Education & Awareness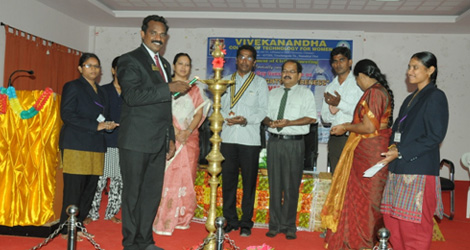 HR is committed to educating the public about their rights and responsibilities under the Human Rights Act. HR's approach to service delivery requires that public education, outreach and awareness are a top priority. HR provides useful information to the public about laws, regulations and human rights policies that the agency enforces, as well as resources for employees and employers.
Motivational Programme on Topic "Unite To Impact"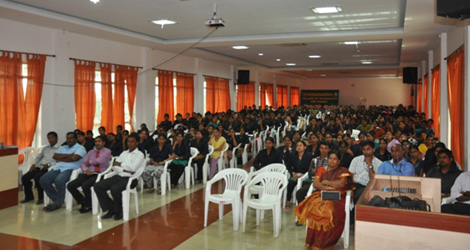 The Unite for Sight Volunteer Abroad Program provides participants with a comprehensive and unrivaled opportunity to participate in effective and unique global health delivery programs. Volunteers work with and learn from local medical professionals who lead and manage the programs that eliminate patient barriers to care.